BIO-Hybrid
14/22 KW
Convenient log hybrid heat pump
The innovative combination of a highly efficient log heating system and advanced heat pump technology offers optimum heating convenience with first rate levels of economy.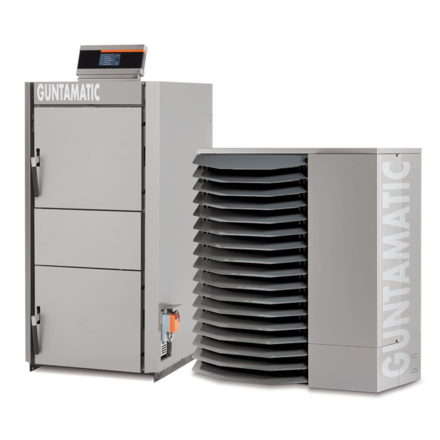 Pellet/- Hybrid Konfigurator
FINDEN SIE EINFACH UND SCHNELL IHR PASSENDES HEIZSYSTEM
Konfigurator starten
Benefits
LOG INDOOR UNIT
The high grade log module, with solid cast iron lining, is suitable for logs up to 0.3 m in length. Its innovative wood gasification technology lets it operate with high efficiency and extremely low emissions. This results in particularly low heating bills, even with high flow temperatures – and when it gets really cold. Logs are amongst the most favourably priced and crisis-resistant fuels available.
AIR SOURCE OUTDOOR UNIT
The combination with the air source outdoor unit makes heating with logs even more attractive. The automatic selection between economical log operation when temperatures drop and utilising the air source heat pump in milder weather, when lower flow temperatures are required, makes this system particularly efficient. The automatic holiday mode, dual mode fail-safe assurance and the utilisation of power generated on site offer a unique level of log heating convenience previously unseen.
EFFICIENCY AND CLEANLINESS
The unique combustion concept, with rotating combustion chamber, is clearly superior to conventional combustion systems when it comes to efficiency, flexibility and protection of the environment. It enables very long periods of extremely clean combustion.
INCREDIBLE CONVENIENCE
Optional automatic ignition offers the highest level of convenience in log burning mode – not forgetting the highly useful ash separation/ash box, and robust, semi-automatic, cleaning operation. Logs can be ignited subject to time and temperature. The ignition can also be used to provide a useful heat-up function. Naturally, operation can also be continued automatically by means of the air source outdoor unit.
Heating without energy ties
Energy costs, consumption and availability are issues that will continue to increase in importance in the years ahead. This hybrid system already offers persuasive solutions and makes feasible standalone values of up to 90 % and higher, even in older buildings. To achieve this, an energy supply system for a private home requires a photovoltaic system with the ability to utilise generated power on site (EV), a small battery storage unit and the utilisation of residual power by the air source heat pump, combined with a highly efficient pellet heating system for cold and sunless winter days.
HIGH GRADE COMPONENTS
To safeguard unsurpassed reliability, our Biosmart systems are made exclusively in Austria, from high grade materials. The perfectly made cast iron lined hopper, the temperature resistant fireclay and ceramic combustion chamber, the internally air cooled induction fan, the robust lambda probe and the high grade air servomotor achieve previously unattainable longevity and low maintenance costs.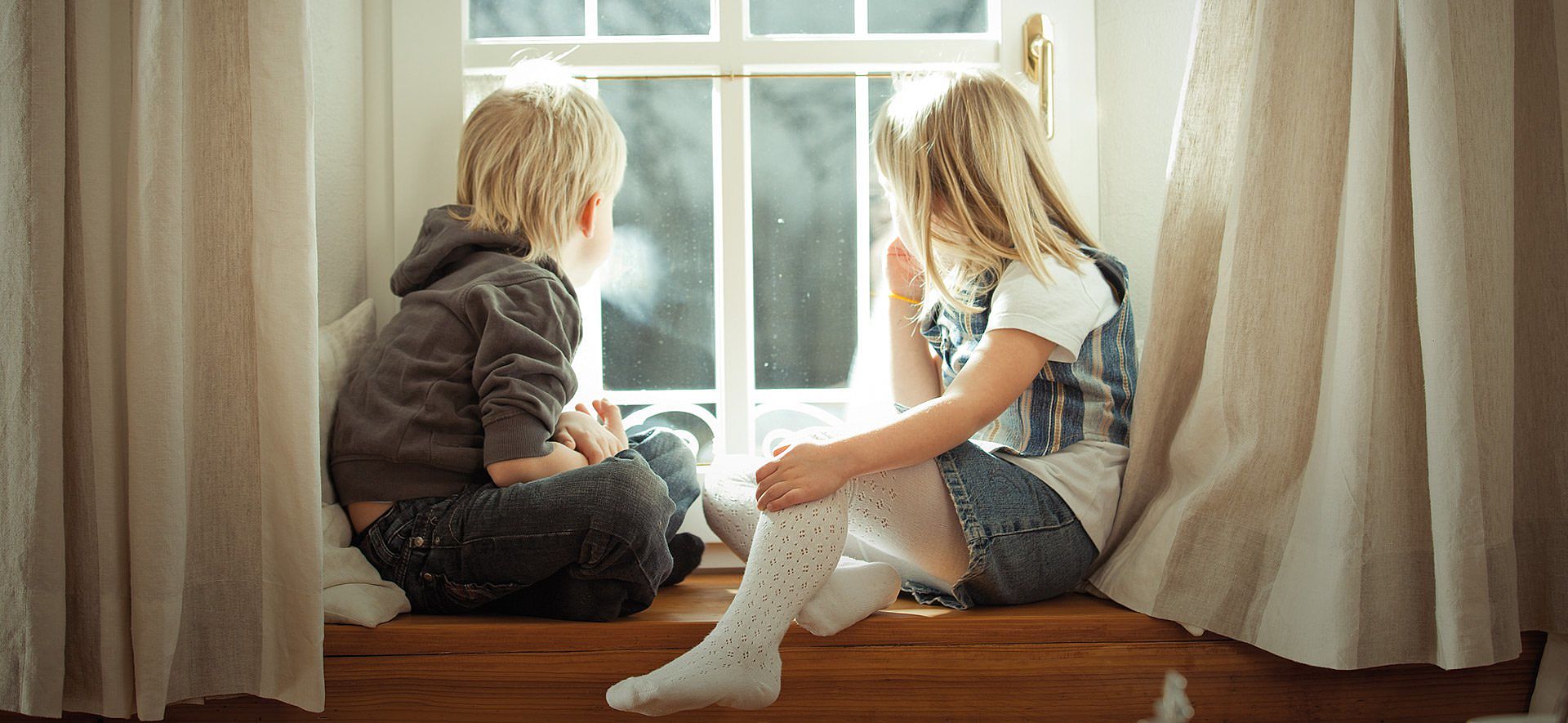 Highest level
of convenience
It's all a matter of technology
intelligent controller
Settings are made and operating modes selected by means of the clear and especially user friendly touchscreen controller. In heating mode, the system automatically recognises and takes into account when logs are being burned. There is also the option of operating system heating system with a room station or smartphone app.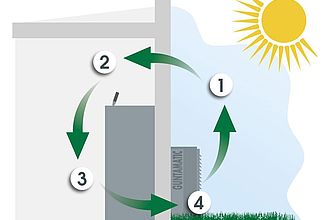 A++ heat pump technology
These quiet air source heat pumps operate with inverter technology. As part of the process, the refrigerant is initially evaporated by the environmental energy in the outdoor unit. It is then compressed using highly efficient technologies. The heat is then transferred to the heating system inside the condenser. The high level of efficiency to A++ rating is ensured by the large heat exchanger. Finally, the refrigerant is relaxed again under controlled conditions, and the refrigerant temperature reduced to the required base level.
MAKING HEATING SYSTEMS FLEXIBLE
Powerful, highly efficient auxiliary boiler

Combustion regulated with lambda probes and ember retention, air preheating and automatic heat-up
High-end control technology for permanently clean combustion
Innovative touchscreen interface for the highest levels of convenience
Control of combustion air supply by means of high grade power saving servomotor
Power saving induction fan for reliable flue gas removal
Low running costs, thanks to high level of efficiency with low energy consumption
High grade manufacture and clear appliance concept for low service and maintenance costs.
100 l hopper for optimum convenience
Compact design, easy handling and adaptable installation
Highly developed safety concept with selected components and intelligent safety functions
Optimum accessibility and flexible installation options thanks to operation from the front
Robust and durable combustion chamber made from high grade fireclay concrete
Robust cast iron grate and fully lined hopper
First class spare parts service from our own production
Specification

Tabelle zum scrollen

| Specification | BIO-HYBRID 0.10 | BIO-HYBRID 0.16 | |
| --- | --- | --- | --- |
| Output range | 14 | 14 | kW |
| Energy efficiency class | A++ | A+ | |
| Weight, indoor unit | 460 | 460 | kg |
| Weight, outdoor unit | 88 | 138 | kg |
| Power connection indoors | 230 VAC / 13 A | 230 VAC / 13 A | |
| Power connection outdoors | 400 VAC / 16 A | 400 VAC / 16 A | |
| Details, log module | | | |
| --- | --- | --- | --- |
| Output | 14 (21.6) | 14 (21.6) | kW |
| Combustion chamber | 100 | 100 | Litre |
| Hopper width | 370 | 370 | mm |
| Combustion chamber depth | 300 | 300 | mm |
| Water content | 100 | 100 | Litre |
| Max. operating pressure | 3 | 3 | bar |
| Flow and return | 1 | 1 | Inch |
| Flue pipe diameter | 130 | 130 | mm |
| Required chimney draught | 0.1 (0.15) | 0.1 (0.15) | mbar |
| Details, air source outdoor unit | | | |
| --- | --- | --- | --- |
| Output range | 2.5 - 9.0 | 3.5 - 16 | kW |
| COP A7/W35 | 4.4 | 4.2 | COP |
| Sound pressure level (at 5 m) | 43 | 46 | dB |
| Refrigerant | R410A | R410A | |
| Refrigerant line | 1/4"; 5/8" insulated | 3/8"; 5/8" insulated | Inch |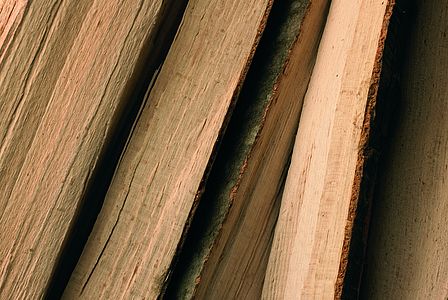 Wood is a sustainable fuel with excellent combustion values. It grows locally, is available in almost unlimited amounts, and offers short transportation routes.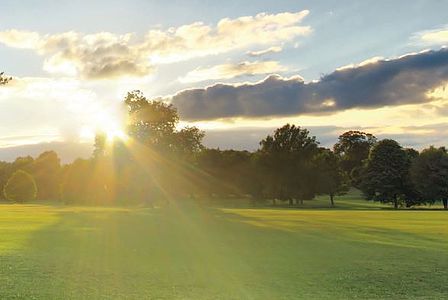 Air is available anywhere and at any time, in practically limitless amounts. The highly developed and extremely efficient hybrid systems from Guntamatic utilise air as a source of heat only when outside temperatures are warm/mild, that is when its use is at its most advantageous.
Test report
Summary of test assessments:
"highest convenience for log boilers thanks to optional automatic heat pump operation; load troughs of the wood boiler are covered; surplus power from the PV system can be utilised; quiet outdoor unit operates with inverter technology; requires refrigerant; ..."
Tested in 2010 for cleanest combustion and particularly high efficiency to EN 303-5 by the BLT Wieselburg
Tested for mechanical robustness (under pressure) by the TÜV SÜD SZA
Tested in accordance with the strict requirements of the European Machine and Plant Safety (CE)
Tested for electrical safety by Ziviltechnik Stöp
Assessment of risk analysis and CE certification by HET engineers
Awarded the Austrian Environmental seal ZU 37