PRO INDUSTRIAL SYSTEM
175 to 1000 kW
LARGE WOODCHIPS SYSTEM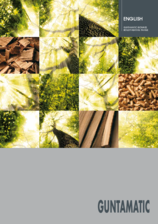 The PRO offers highly economical and futureproof heating convenience using pellets and woodchips. Their modular design enables these systems to be offered with an output range of up to 1000 kW, and makes them suitable for a wide variety of applications.

Benefits
Highly efficient combustion
Fuel is gasified with a staged supply of primary air under ideal ember bed temperature conditions. The amount of combustion air and fuel charge is regulated by means of a lambda probe, so that the system achieves an optimum level of efficiency. The released combustion gases are cleanly converted into thermal energy by mixing them with secondary air in a large rotating combustion zone at a temperature of around 1300 °C. The well proven cupola design enables a perfect burnout and long dwell times.
HIGHEST OPERATIONAL RELIABILITY
Operational reliability is greatly improved by the multi-stage modular design, particularly where several larger buildings need to be heated. Should one of the boilers connected in series fail, the remaining boilers simply continue to operate. This protects against total failure, which is of particular importance to municipal or commercial users.
Modular design
Every section of the PRO industrial system can be handled by means of a pallet truck. Its assembly is perfectly straightforward. There are no long-winded assembly and installation steps to take.
STRAIGHTFORWARD OPERATION
Operating the PRO industrial system is especially easy thanks to the well thought-out and user friendly touchscreen interface. All settings and scans of system data can be made in just a few steps.
Flexible application options
Apart from their safety and economy, PRO systems offer further advantages, such as their flexible discharge solutions and the option of heating with pellets and woodchips.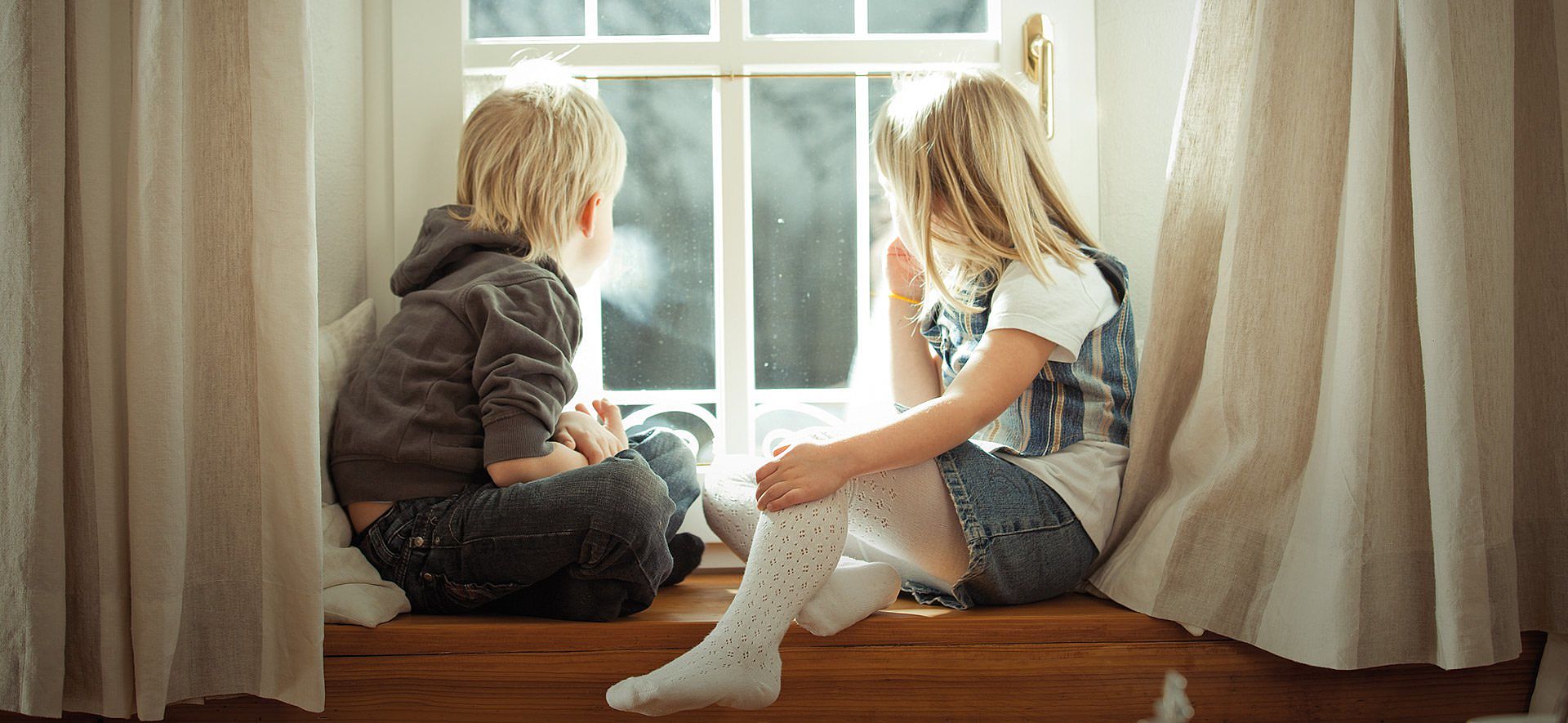 Highest level
of convenience
It's all a matter of technology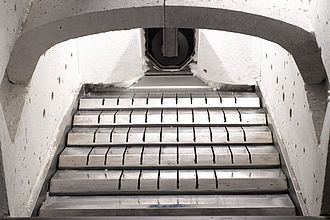 Industrial step grate technology
Self-cleaning step grates allow users to set the ember bed height and boiler output subject to demand and relevant fuel, without risking slag forming inside the boiler. The moving step grate keeps the primary air slots clean, ensures optimum combustion and also that ash is correctly discharged.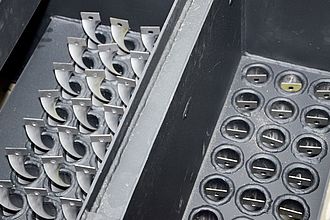 Self-cleaning heat exchanger
In cleaning mode, the turbulators inside the vertically arranged tube bundle heat exchangers move up and down. This prevents deposits that reduce efficiency and safeguards consistently low flue gas losses. This feature also ensures that the boilers can operate for exceptionally long periods without requiring servicing or cleaning. All critical zones inside the boiler are cleaned automatically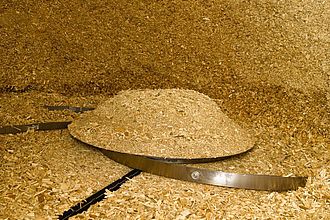 Efficient technology
PRO discharge systems feature highly efficient helical geared motors with up to 92 % gear efficiency or higher, made in series and proven in large numbers. Progressive screw conveyor technology, optimised sprung arm agitators and trough geometry plus a programmed overload monitor safeguard efficiency and operational reliability for standard woodchips G30 and G50*
SAFELY HEATING WITH ECONOMY
Ecologically sound and highly efficient: up to 94 % efficiency
Industrial step grate technology for regulated ember bed temperature
Extremely large self-cleaning heat exchanger in proven cupola design
Long operating cycles without service or cleaning
Modular design for the highest operational reliability
Standard industrial product for quick availability
Possible on-site installation by heating engineers
Clever safety concept with protection against back burning and temperature monitoring of the fuel store
Excellent quality and components tested several times
First class spare parts service from our own production
Large LED operating display
Straightforward operation thanks to user-centred touchscreen interface design
External access via PC or mobile (option)
Automatic ash discharge with moveable ash box or fully automatic vacuum ash discharge into a 200 litre drum (option)
Modular construction for easy handling and installation
First class spare parts supply resulting from series production in house
Fault menu and separate component tests make analysis and service easier
Optimum accessibility for service and maintenance
Specification

Tabelle zum scrollen

Type PRO 175
Type PRO 250

Set PRO 350
Set PRO 425
Set PRO 500

Set PRO 600
Set PRO 750

Set PRO 850
Set PRO 1,000

Fuel

Woodchips P16B or P45A* (EN14961-4)
Wood pellets ENPlus A1 and A2 (EN14961-2)

Boiler output PRO 175
Boiler output PRO 250

188
199.5**/250***

The total output results from the respective combination of individual modules

kW
kW

Required chimney draught
Boiler water temperature

0.1
60 - 85

0.1
60 - 85

0.1
60 - 85

0.1
60 - 85

mbar
°C

Water content
Operating pressure

572
max. 3

1144
max. 3

1716
max. 3

2288
max. 3

Litre
bar

Ash capacity

max. 240

max. 480

max. 720

max. 960

Litre

System width
System height
System depth
Flue pipe diameter (external)

1700
2100
2300
250

2 x 1700
2100
2300
2 x 250

3 x 1700
2100
2300
3 x 250

4 x 1700
2100
2300
4 x 250

mm
mm
mm
mm

Total weight

approx. 2200

approx. 4400

approx. 6600

approx. 8800

kg

Safety heat exchanger

yes

yes

yes

yes

Power supply

400 V / 20 A

400 V / 20 A

400 V / 20 A

400 V / 20 A
* Combustion of P45A (G50) woodchips only in the case of excellent woodchip quality<br/> ** Rated output applies to modules with < 400 kW <br/> *** Maximum possible boiler output; model not available in Germany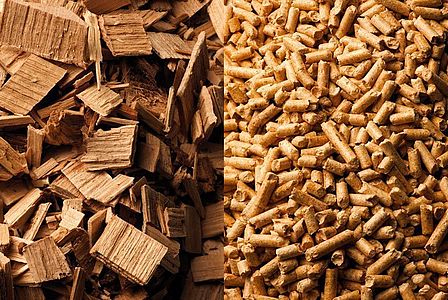 Futureproof and economical – woodchips and pellets are amongst the most affordable fuels available today. At the same time, advanced woodchip and pellet heating systems operate with great efficiency and in excellent balance with the environment.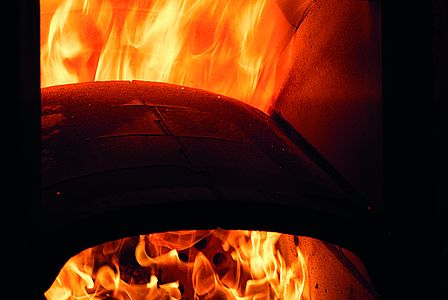 Highly efficient combustion: the demand-dependent adjustment of the ember bed height allows pellets and woodchips to be optimally burned, both in terms of ecology and economy.
Test report
Summary of test assessments:
"especially straightforward and convenient layout thanks to a unique modular design; multi-stage modular construction also ensures highest operational reliability and protects against total system downtime; highly flexible discharge and fuel selection; ..."
Tested in 2012 and 2013 for cleanest combustion and particularly high efficiency to EN 303-5 by the BLT Wieselburg
Tested for mechanical robustness (under pressure) by the TÜV SÜD SZA
Tested for fire safety by the IBS Linz
Tested in accordance with the strict requirements of the European Machine and Plant Safety (CE)
Tested for electrical safety by Ziviltechnik Stöp
Assessment of risk analysis and CE certification by HET engineers
Awarded the Austrian Innovation Prize 2014
Awarded the Austrian Environmental seal ZU 37