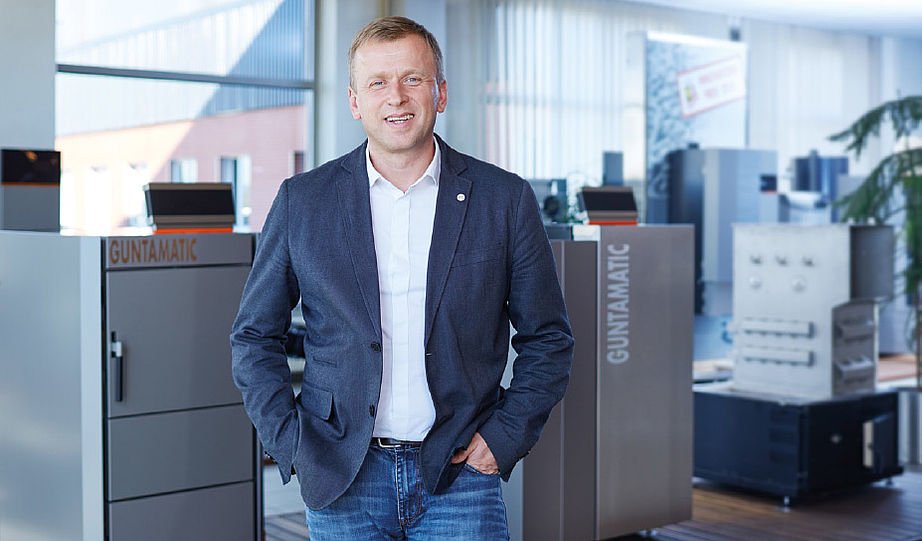 We think and act on the basis of values. Modesty, honesty and reliability are important to us, since we aim to always give our customers more than we promise.
Günther Huemer, Director of GUNTAMATIC Heiztechnik GmbH
Honest and with strong roots
Our home is Austria, our orientation distinctly international. We maintain 120 sales & service representations in 17 countries throughout Europe. For more than 50 years we have stood for high grade products and clarity of focus – from R&D to production, from sales to service.
Heating right from the heart
We are engineers and boilermakers by conviction. Our heating solutions are tailored to demand. This gives our customers, trade partners and employees the security to know that they have "pinned their flag" to the right heating system. ecology – economy – social responsibility.
Holistic thinking
We are system suppliers. That's why we develop and make particularly robust heating systems for logs, woodchips, pellets and plant-based fuels, as well as cylinders that are a perfect match for our boilers. Just as in our new combi systems for logs and pellets, for example.
Guntamatic A VIDEO PORTRAIT
Guntamatic Heiztechnik GmbH
| | |
| --- | --- |
| Founded: | 1963 |
| Experience: | in excess of 250,000 biomass heating systems |
| Sales and service points: | 120 |
| Sales: | in 20 countries |
| Company structure | Family-owned business |
| Paid-up share capital ratio: | 100 % |
COMPANY STEPS – AN OVERVIEW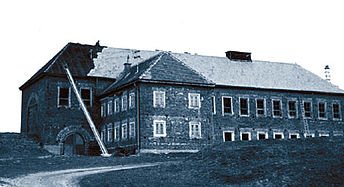 1960s
EARLY DAYS
In 1962 Georg Fischer of Günzburg acquired an old iron foundry in Peuerbach for the finishing of parts. He briefly engaged Dominikus Kreher to repair the dilapidated building. Kreher stayed and was director until 1988.


WORD PLAY
By September 1963 the company had produced its first oil/solid fuel boiler. A creative approach was also taken to decide the company name. Early names such as Gunomatic and Guntimatic were experimented with until GUNTAMATIC was agreed upon.


PROTOTYPES
In 1969, during the boom years of oil and gas, technical manager (later to become director) Siegfried Hellmayr developed a solid fuel boiler: the GA. The prototype installed for the Haslinger family known as Stockmaier in St Willibald was a long term influence on GUNTAMATIC.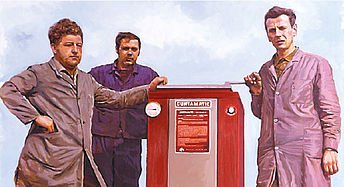 1970s
TIED TO THE SOIL
Attachment to the land is in our genes. Many of our employees started out in agriculture and are still connected to it today. This gives us first hand experience, which flows directly into our R&D work.

BUILDING PHASE
Rising production volumes meant that we would soon outgrow our existing buildings. The manufacturing hall, built in 1973, formed the basis for our automated series production and for our continuing success.

ÜBERFLIEGER
The GA-S was the first log gasifier with low down combustion and two-stage secondary air combustion. It revolutionised the market and paved the way for the GUNTAMATIC biomass boiler. More than 70,000 units were sold.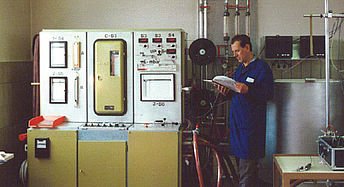 1980s
GROWTH
To enable us to keep up with continually rising demand, a new prefabrication shop was built in 1981. Room enough for us to continue to optimise production and increase viability.

AUTOMATION
We work for the locality and not for the money. For this reason we deliberately opted at an early stage to automate our own site rather than resorting to cheap production abroad. The result: local jobs for skilled employees and inimitable GUNTAMATIC quality.

EXPANSION
After the success of our first series-produced models we further expanded our sales network. This began with the Austrian market. GUNTAMATIC manufactures between 2000 and 3000 wood heating systems per year.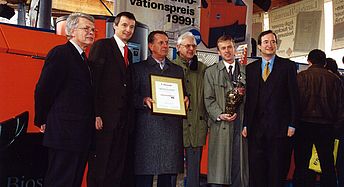 1990s
RESPONSIBILITY
In the light of rising prices for raw materials and growing concern for the environment, renewable raw materials are becoming increasingly important. We were one of the first companies in the industry to apply ourselves systematically to the use of biomass.
CONVENIENCE
Perfect for farmers: new wood gasification heating systems with large hoppers, extremely high combustion temperatures and generously dimensioned buffer cylinders significantly increase combustion quality, viability and heating convenience.
GENERATION
Günther Huemer, director since 2001, heralded a new era for GUNTAMATIC in 1995. Key here was the combination of the knowledge of experienced employees with the know-how of the new generation and success in the areas of innovation and quality.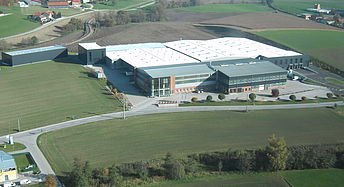 2000s
ADVANTAGE
We have developed from rock-solid boilermakers to makers of genuine innovation. Our turnover figures and employee count confirm this, making us one of the leading companies in Austria.
RENEWAL
New design, new marketing and sales expansion: GUNTAMATIC is setting new standards and has positioned itself as one of the leading high quality biomass heating system specialists, both locally and internationally.
MAINTAINING OUR VALUES
Expansion on the one hand, while securing our core values on the other: GUNTAMATIC remains grounded and places particular value on safety, fairness and respect for others.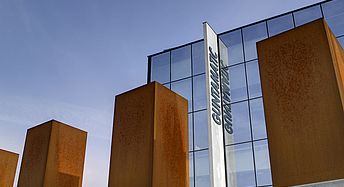 2010s
INDEPENDENCE
Rock-solid and entirely self-financed, GUNTAMATIC is today one of the most secure and successful businesses in the country. Good for our customers, good for our partners and good for each of our employees.
VERSATILE
Our extensive product palette ranges from compact wall mounted pellet boilers rated from 5 kW up to industrial woodchip plants with an output of 1 MW. These high efficiency systems are suitable for various renewable raw materials as fuel.
HIGH QUALITY
Automated production, highly qualified employees and the best quality materials and components are reliable assurance of high quality standards and outstanding price-performance ratio, with currently 35 years spare parts availability.