BIO VARIO
13/17 KW
PELLETS/LOGS – COMBI SYSTEM
The VARIO combines the benefits of the innovative and highly efficient BIOSMART biomass converter with the convenience and economy of the BIOSTAR pellet system. This means the highest level of flexibility, optimum economy and perfect convenience.
Benefits
PELLET MODULE
Compared to previous pellet/log combi systems (log boiler must be held constantly at a high temperature by the pellet module; no low temperature capability, limited output adjustment, some soiling of the log appliance; ...) the two special high grade appliances that form the Guntamatic VARIO system operate in perfect harmony. The result – a significantly higher utilisation level or fuel cost savings of over 15 % – particularly in pellet operation. For customers who want to heat with pellets over longer periods or consistently wish to lower their spending, there is really only one choice – the VARIO. (For customers who prefer logs and need automatic operation only occasionally, we would recommend our hybrid versions ...)
LOG MODULE
The innovative wood gasification technology from GUNTAMATIC enables the log module to operate with high efficiency and extremely low emissions. This results in particularly low heating bills, even with high flow temperatures – and when it gets really cold. Logs are amongst the most favourably priced and crisis-resistant fuels available. The high grade log module, with solid cast iron lining, is suitable for logs up to 0.3 m in length.
OPTIMUM EFFICIENCY, MINIMUM EMISSIONS
Our unique combustion concept with lateral rotating combustion chamber is clearly superior to conventional combustion systems when it comes to efficiency, flexibility and the protection of the environment. It enables very long periods of extremely clean combustion.
HIGHEST CONVENIENCE
When in low temperature mode, the pellet module delivers heat to the heating circuits with high efficiency – and matched to the actual demand. By heating up the log module, the Vario system automatically changes into log mode and back again. Complicated changeover effort is therefore avoided.
From chore to pleasure – the large hopper, optional automatic ignition, the separating out of ash into an ash box and semi-automatic cleaning have transformed the experience of heating with logs.
INTELLIGENT CONTROLLER
The innovative touchscreen controller offers the highest operating convenience. The clear user prompts take you exactly where you want to be in just a few steps. This enables straightforward control and fast servicing.
HIGH GRADE COMPONENTS
To safeguard unsurpassed reliability, our Vario systems are made exclusively in Austria, from high grade materials.<br/> Extraordinary durability and the lowest maintenance costs are ensured through robust silicon combustion chambers, a particularly solid cast iron lined hopper, induction fans cooled internally by air, robust lambda probes, high grade geared units, ignition fans and air actuators.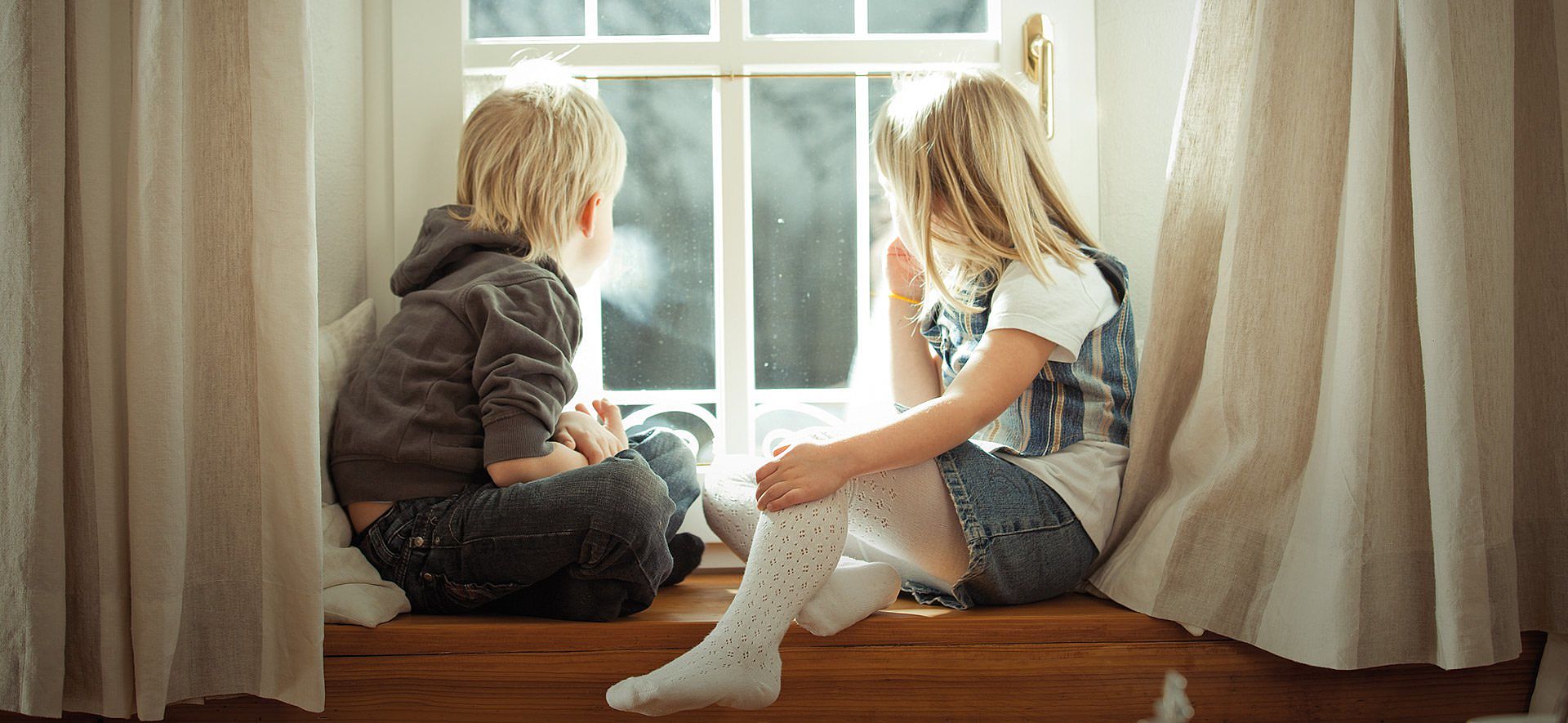 Highest level
of convenience
It's all a matter of technology
Display
The integral recharge indicator keeps you informed at all times of the current status of the buffer cylinder, so you'll know when to recharge.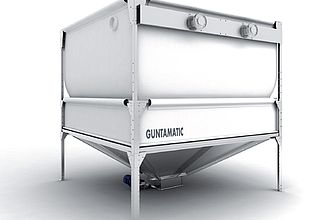 BOX
BOX containers of various sizes are available to suit the dimensions of each available storage room. The steel floor and fabric design is extremely capacious and also allows the container to be emptied completely, thereby reducing the cleaning effort. An screw conveyor-dosing vacuum discharge guarantees highly reliable operation.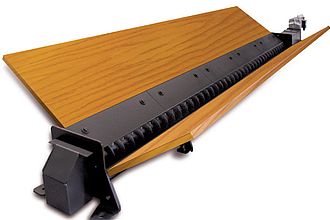 FLEX
Guntamatic Flex discharge units are suitable for particularly large, intensively used, storage facilities.
The discharge screw conveyor of the vacuum discharge system has been designed for efficiency and a long service life. It offers a highly reliable operation as well as low cleaning effort,
and discharge from stores with sloping floors. Where the sloping floors are made on site, this is also a particularly affordable solution.
UTILISING MAXIMUM ADAPTABILITY
One of the most widely proven low temperature pellet boilers in Europe, combined with a premium log gasification boiler
Pellet module with variable output control; can be set back down to 38 °C without loss of efficiency
Log module suitable for 0.3 m long logs
Economical and ecological replacement for old oil heating systems
Adaptable pellet storage in a separate store or special pellet container
Unique safety concept and highest operational reliability
Patented rotating combustion chamber (pellet module)
Convenient control by means of a touchscreen interface or a room device, smartphone or PC (optional)
Advanced technology, low/wearing appliance design and careful production for optimum durability
First class spare parts service from our own production
Induction fan, cleaning motor and drive motors are all perfect for low power consumption
Current version can be updated
Specification

Tabelle zum scrollen

| Specification – PELLET MODULE | BIO Vario 13 | BIO Vario 17 | |
| --- | --- | --- | --- |
| Rated output | 14.7 | 17.2 | kW |
| Lowest output | 4.3 | 4.3 | kW |
| Boiler water temperature | 38 - 80 | 38 - 80 | °C |
| Water content | 54 | 54 | Litre |
| Operating pressure | max. 3 | max. 3 | bar |
| Hopper capacity | 100 | 100 | Litre |
| Suction line length (max.) | 25 | 25 | Metre |
| Return | 1" | 1" | Inch |
| Flow | 1" | 1" | Inch |
| Specification – LOG MODULE | | | |
| --- | --- | --- | --- |
| Output | 14 | 14 | kW |
| Combustion chamber | 100 | 100 | Litre |
| Hopper width | 370 | 370 | mm |
| Combustion chamber depth | 300 | 300 | mm |
| Water content | 100 | 100 | Litre |
| Flow and return | R 1 1/4 | R 1 1/4 | Inch |
Specification – GENERAL

Max. operating pressure

max. 3

max. 3

bar

Required chimney draught

0.10

0.15

mbar

Flue pipe diameter

130

130

mm

Boiler weight, log module

400

410

kg

Boiler weight, pellet module

295

300

kg

Weight, stoker

55

55

kg

Power supply

230 V / 13 A

230 V / 13 A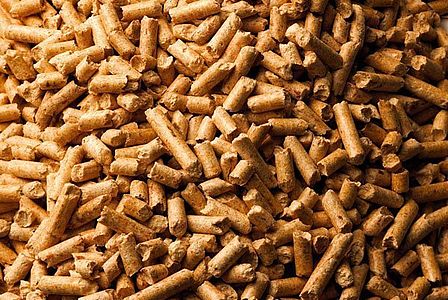 Pellets make their case across the board: most originate in local woods and therefore safeguard local jobs; they represent a climate responsible and CO2 neutral method of heating (currently the only fuel to do so); and save up to 50 % on fuel costs compared to oil, gas or electric heating systems.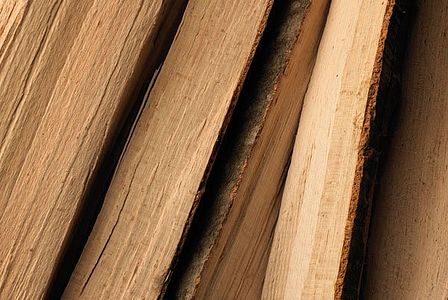 Wood is a sustainable fuel with excellent combustion values. It grows locally, is available in almost unlimited amounts, and offers short transportation routes.
Test report
Summary of test assessments:
"extremely high utilisation rate through a combination of two individual special appliances; automatic changeover between operating modes by an intelligent controller; lasting quality and lowest maintenance costs through high quality components; pellet store and log storage area required; ..."
Tested for cleanest combustion and particularly high efficiency to EN 303-5 during 2010 and 2014 by the BLT Wieselburg
Tested for mechanical robustness (under pressure) by the TÜV SÜD SZA
Tested for fire safety by the IBS Linz
Tested in accordance with the strict requirements of the European Machine and Plant Safety (CE)
Tested for electrical safety by Ziviltechnik Stöp
Assessment of risk analysis and CE certification by HET engineers
Awarded the Austrian Environmental seal ZU 37